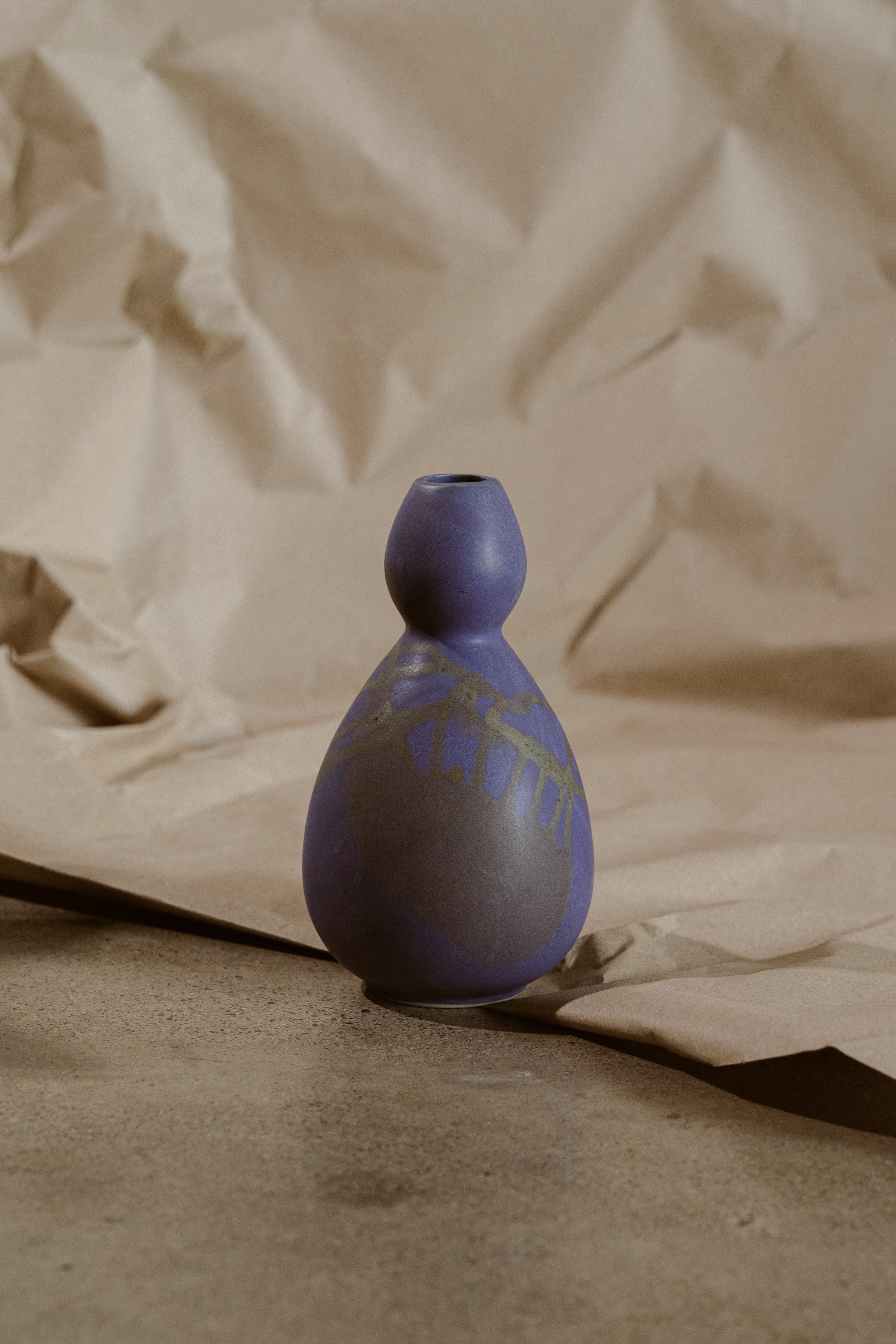 Purple Ceramic Vase
Final Sale. Ceramic vase with stroke details. Use for flowers or display on its own.

Condition
- Brand new

Content + Care
- Ceramic
- Wipe clean

Size
- Diameter: 10 cm
- Height: 18 cm

Payment
Are you buying this item and paying thru BANK DEPOSIT? Order here.

Shipping
Small item. Arrives in 3-5 business days. See shipping chart.
sold out