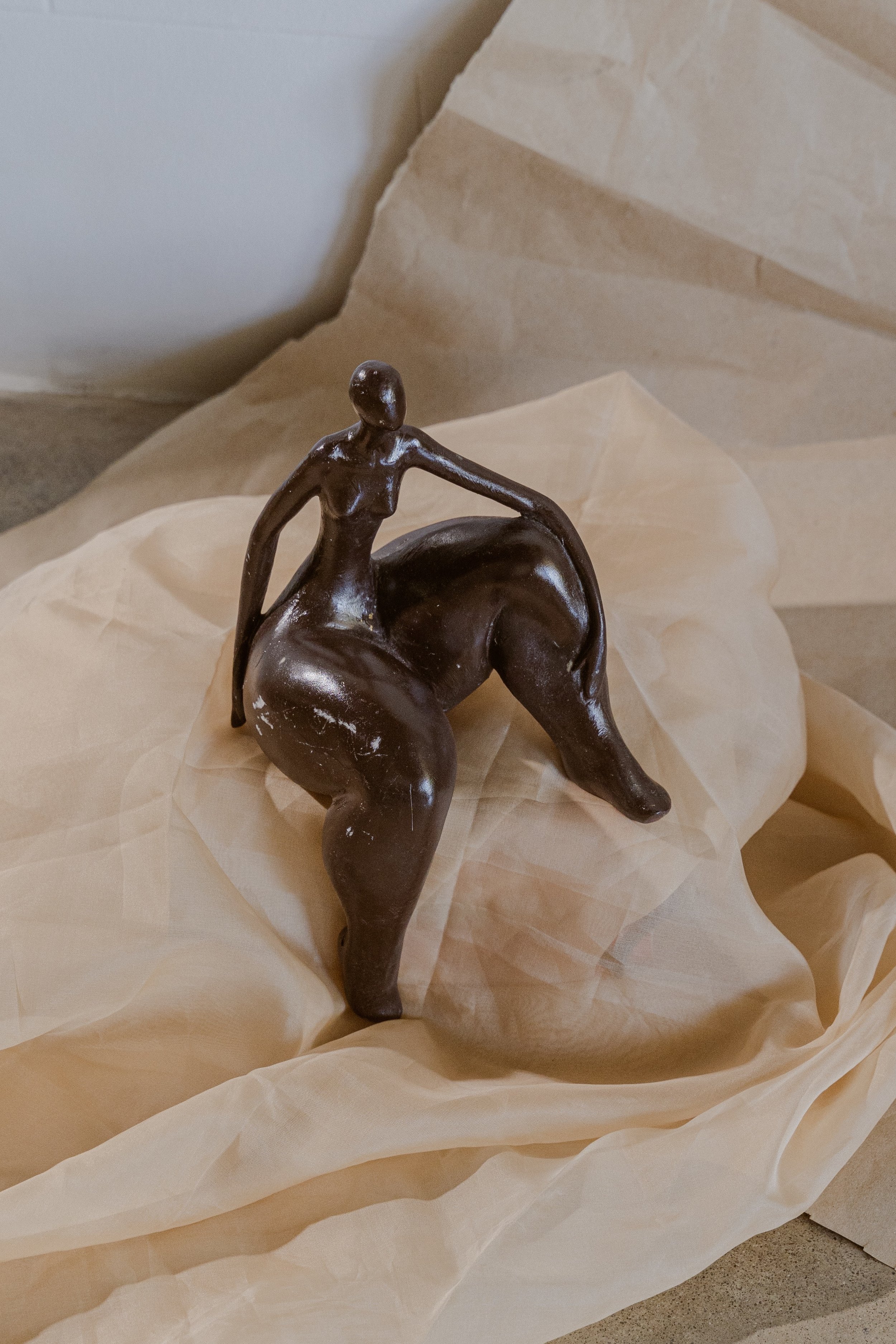 Resin Sculpture
Final Sale. Chocolate brown resin sculpture with female body. Use as a bookend or to display on its own.

Condition
- Good condition, handmade.

Content + Care
- Resin
- Wipe clean

Size
- Length: 21 cm
- Width: 16 cm
- Height: 30cm

Payment
Are you buying this item and paying thru BANK DEPOSIT? Order here.

Shipping
Small item. Arrives in 3-5 business days. See shipping chart.

sold out